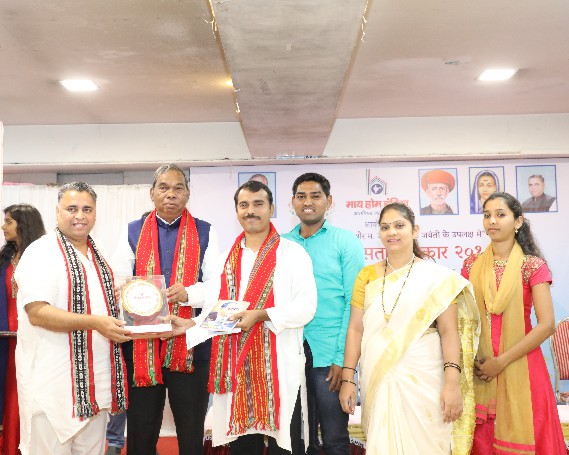 Samajik Samarasta
Samrasta Sahbhoj- Samrasta Sahbhoj program is a lunch program where people from different caste, class, religion have their meal together at a Harijan Basti. The program is aimed to eradicate the untouchability and give a message of social harmony.
Samrasta
Sabka Desh, Sabka Pravesh- Sabka Desh, Sabka Pravesh is a program aimed to create a barrier free society. In the coming years, we are going to enter the 75th year of our independence but still there is a barrier of caste/class prevailing in many temples and houses.
Through this program, we sensitize, convince and motivate people to treat the world as a family and create a society where all humans are treated equally.
Scholarship- Every year on Birth Anniversary of Bharat Ratna Baba Saheb Dr. Bhim Rao Ambedkar ji we give scholarship of Rs. 25000/- (one-time) to 25 Dalit girls for the purpose of their education. These girls are shortlisted by a committee formed by the My Home India board of trustees based on their academic track record.